Activities
In Barack de Vinck you leave all luxury behind and live in the rhythm of nature, just like 100 years ago. Far away from all the hustle and bustle and all modern comfort you get to the essence: relaxing and making time for each other. Barak de Vinck is also the perfect silence spot, and so an ideal location for people who want to focus, like authors, managers, actors, life enjoyers…
And this does not mean you will get bored. On the contrary!
In the barrack
In the barrack there are family games and card games, offering hours of fun for the whole family.
You can have a look in the books and learn more about the rich history of the "Baron of Bellewaerde". In addition you will also find enough sugar, flour, water and eggs to bake the perfect cake in the ESSE Ironheart oven.
In the meantime you let the water boil on the wood stove for the best cup of coffee in the world, which you pour yourself over the coffee beans that you have ground by hand. A perfect with such a good slow coffee and the artisanal cake that goes with it!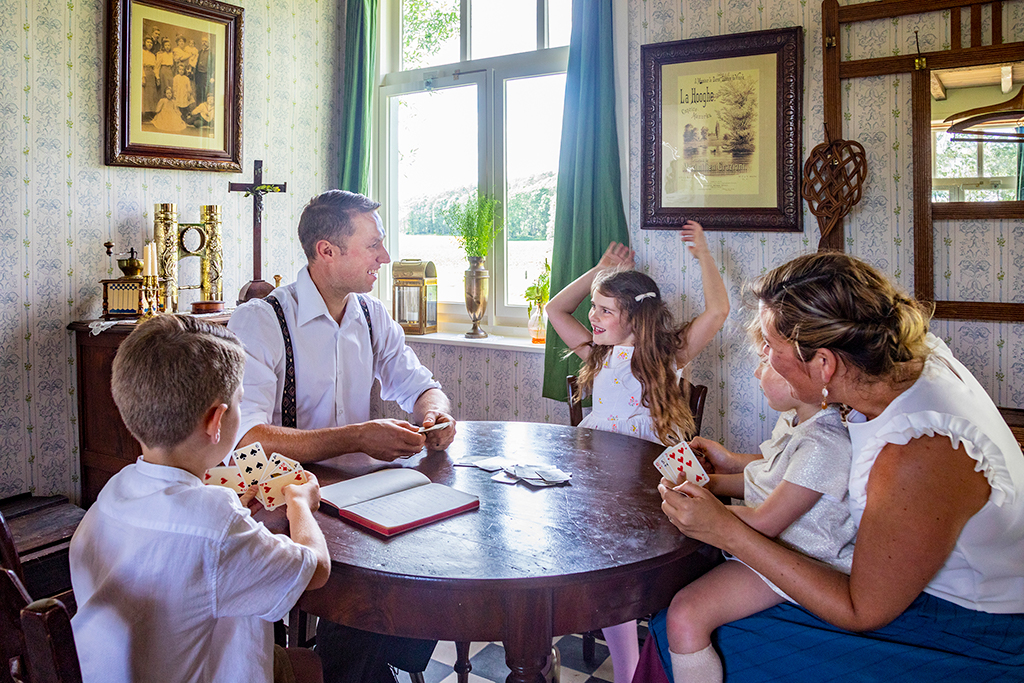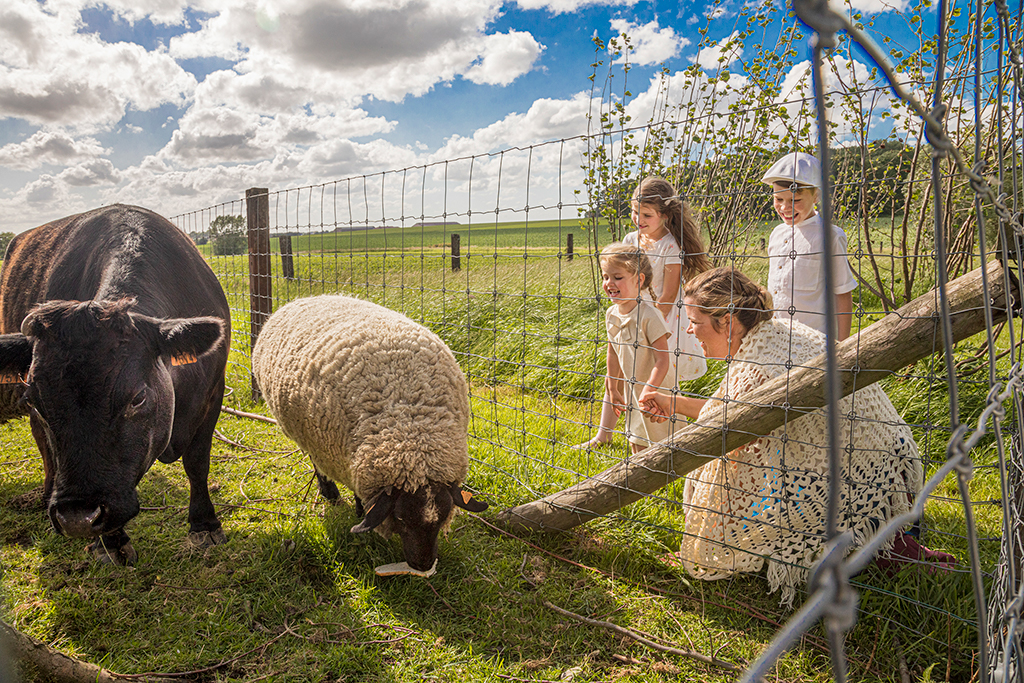 Outside
Outside the barrack there is a herb garden, a orchard and a playing field of 1 ha where children can play, run and climb the trees.
Here children can be real children and play until sunset. Or had they rather help Mum or Dad gathering wood for the stove in the evening.
The hammocks and lying beds with splendid view on the Bellewaerde valley will please young and old. The Dexter cows and Suffolk sheep in the meadow make the country picture complete.
Surrounding
The surroundings of the barrack will appeal to every nature lover. From the barrack you can start a satisfactory walk to the wood on Bellewaerde ridge, where you can still see 16 mine craters from the First World War that make a perfect living for a lot of birds.
But you can also turn the other way, to the "Gasthuisbossen", for a 7 km walk in Zillebeke's nature using the guidebook "De allerlaatste getuigen". Or maybe you prefer to visit the unique private Hooge Crater museum, which you can enter for free when staying in Barak de Vinck. You can also eat and drink something in the museum café.
Leisure Park "Bellewaerde" and its "Aquapark Bellewaerde" are at walking distance and guarantee fun for young and old. Ask for your discount card when checking in with Ilse and Niek.
And of course there's a lot to do in nearby Ypres, you can visit the Ypres Salient battlefields or other touristic sites in the area. More information is to be found in the Ypres Tourist Office or in Tourism Westhoek booklets.