Baron de Vinck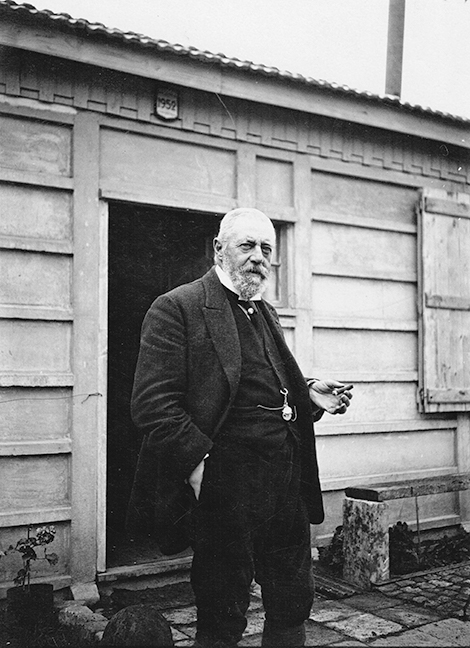 "I believe that Zillebeke would never be rebuilt, if Dad didn't come back."
23 year-old Daisy de Vinck can perfectly predict the pioneer's work of her father, baron Gaston de Vinck, owner of the Chateau Hooge and mayor of Zillebeke.
In December 1918 Daisy has returned with her father and brother Pierre from Versailles to Hooge to prepare a possible return after the devastating war. Baron de Vinck can hardly fin his way back to the place where his chateau stood before the war, but nevertheless he will return to Ypres as one of the first and start rebuilding in good spirits.
He builds a concrete emergency home of the type 'Jouret & Speltinckx' and is a pioneer in the real sense of the word: het is the first to return to Zillebeke. Because he is there, a lot of villagers come back to Zillebeke and start rebuilding their homes courageously.
The Belgian queen, Elisabeth, finds Baron de Vinck's pioneering so commendable that she pays him a visit in his barack.